Ilse van Veghel (client)
Founder IN.credible
"Thank you so much for the excellent mediation, the fantastic and fun introductions and feedback and, above all, the top candidates!"
Marcel Duyster (client)
Commercial Director MD3
"Concrete and decisive. In short: excellent!"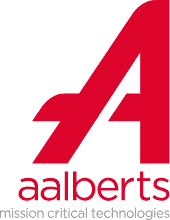 Jeannette Zuidema (client)
Executive Assistant to CEO Aalberts N.V.
"I got in touch with The Office Managers in order to fill a vacancy for a secretarial/office support position. This position was quite specific, very challenging, but also incredibly diverse, so finding the right person was no easy feat. The right candidate was actually found very quickly. The Office Managers really do stand out from other agencies: pleasant communication, a small and motivated team. This meant more attention for the customer, the right level of empathy and they work within a specific niche, which ultimately results in the right candidate. Highly recommended."
Nienke Kuyvenhoven (client)
Deputy Director Social Work Netherlands
"The Office Managers provided us with an excellent service when we needed to fill an interim vacancy and, at a later stage, the definitive recruitment of a Back Office Manager. We were given good and appropriate advice and were presented with suitable candidates. We experienced both involvement and flexibility during the recruitment and selection procedure. This project was eventually successfully concluded."
Attie de Jong (candidate)
Accountant Karify
"My contact with The Office Managers was excellent right from the very start. The initial introductory discussion was very well organised. The tests were quite challenging, but fortunately I passed, so I could start my new job. That was 3 years ago and I'm still very much enjoying my job and I have now also switched to a permanent contract. I will certainly contact The Office Managers again if the need ever arises."
Edu Billenkamp (candidate)
Technical Services Manager Verdi Koffiegroep
"I experienced the approach, the collaboration and advice as pleasant, business-like and involved. Everyone listens attentively, making sure everything is correctly matched for a specific position. I also received specific advice for any possible interviews, which made preparing for these easier too! The formula used throughout is a working method which increases the chances of success."
Mariska Lokhorst (candidate)
Office Manager Orcado BV
"The process of finding my job at Orcado with The Office Managers was very enjoyable. One specific thing I liked about the contact was the extra tips they managed to give me. They suggested I complete a HRM course, which allowed me to supplement any missing knowledge."
Bep P.
Ad Interim candidate
"TOM mediated on my behalf for two ad interim positions. I have always experienced my contact with The Office Managers as both pleasant and professional. Reliable in their agreements and subsequently abiding by these. My contact with them was certainly also excellent during the assignments. They are truly committed and the candidate arrives with the customer well prepared. A very dedicated agency with great professional ladies who are truly passionate about what they do."
Judith M.
Ad Interim candidate
"I worked on an assignment via The Office Managers as a self-employed person some time ago. The initial introduction was very smooth and the subsequent follow-up and contact were always perfect. The invoicing procedure was well organised and my invoices were always paid on time. I would most certainly recommend The Office Managers, incredibly professional!"
Marlijn v/d K.
Ad Interim candidate
"The Office Managers acted incredibly quickly once I had contacted them about a vacancy I had spotted on LinkedIn and I was literally sat talking to the customer within a few days. The Office Managers carefully listened to all requirements, they effectively think along with you and keep you informed at all times. I certainly experienced the collaboration as very enjoyable. The contact is personal and that's definitely great added value."